Available Young Dogs
"Glitz Van Sinova"
SD-MACH Qrash Van Arek x Ernny Mi-Ji FR1, SUSAR Type 1 (Advanced), FEMA certified disaster search dog
DOB: November 26, 2017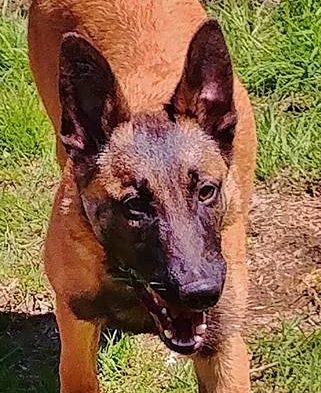 Glitz is a high drive, exhuberant young dog who throws herself into everything she does. She is a tiny little girl, not likely to mature to more than 40 to 45lbs at the most. With this combined with her high food drive, and love of tugs and balls, we feel she belongs in a single purpose detection home or a performance sport (agility, flyball, scent, obedience) home. She is socially indifferent, greeting people to check for food and then moving on, not one to snuggle with random strangers. She is a high twitch, high arousal female who will likely be capabale of high flash and high speed. We will be starting her on the SWDI method of detection. This is THE combo for scent based work and sports! Qrash was the first SDDA Master Champion in Canada, 2 sisters have also earned that title, and of those 3 two are also SD-EL dogs. All 3 currently compete at the highest levels of SDDA (scent detection/nosework). And then there is Juice. Juice's record in SAR work speaks for itself, and he's not unknown in French Ring either. More information can be found on Qrash here and on Juice here.
"Feist Van Sinova"
Adora DaKine BH x Ernny Mi-Ji FR1, SUSAR Type 1 (Advanced), FEMA certified disaster search dog
DOB: May 28, 2017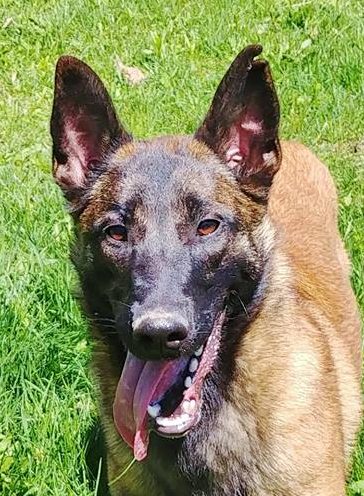 Feist is a smaller female who will end up in the 45lb range. She has a nice grip on a tug (she has NOT been worked with a helper to date), good ball and hunt drives, a nice nose and good food drive. Socially neutral, she generally ignores people though will tug with them, and check them out to see if they have food (will work with them for it as well). Feist has very basic tracking introduction, food engagement work, puppy obedience foundations, and shows no issues environmentally. She enjoys a good game of Chuck-it as well. Up to date on vaccines, she travels extremely well in a crate and is used to road trips. Feist was being held for a buyer who has backed out, and so is now available. She should be suitable for Detection or for performance sports. She can also be evaluated for working sport potential if needed.