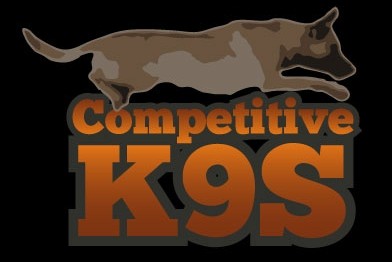 Boarding Kennel: Our boarding kennel is situated on 2 acres of land less than a half hour east of the Ottawa Airport near the village of Metcalfe. Minutes from the 417, we are easily accessed from any part of Ottawa, and from south of Ottawa via the 31. Dogs are cared for by an experienced trainer. Mental stimulation is frequently ignored in boarding kennels. We provide this in the form of games/play, walks, outdoor time, and human interaction. Outdoor covered pens provide a safe place to play or enjoy the fresh air. Walks on leash are taken around the property, giving your dog plenty of fresh air and sniffing opportunities without the restrictions traffic and other urban hazards bring. We are also one of very few boarding kennels to offer options such as feeding via food dispensing toys and daily training sessions with an experienced dog trainer. We are fully insured and registered as a kennel with the City of Ottawa.
Dog Training: We specialize in training sport and performance dogs and their handlers. Instruction is available in IPO Tracking, IPO Obedience, Sport Detection, Rally, and CKC Obedience. Whether you want to be the highest scorer, or just get the title, we can help! We also work with pet owners on obedience and manners. Options for both competition dog training and pet dog training include private, semi private, or group lessons, and board and train/title (via our boarding kennel). Our methods are individually tailored to dog and owner as each team is unique. We believe a good dog trainer is comfortable using a variety of tools and methods.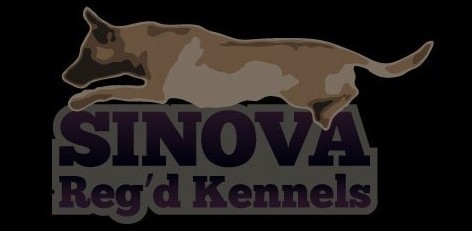 Sinova Malinois breeds working Belgian Malinois and Australian Cattle Dogs. Our focus is on sound health and strong working ability. Our puppies and dogs work in a variety of venues including IPO, Sport Detection, Agility, Ring, and CKC Obedience. We believe both breeds are first and foremost working dogs. Intensity, drive, energy, and a strong desire to work are important to us. These are not dogs for many people, nor are they dogs who will hang around the house with only a game of ball once in a while. However for those suited to them, there are no better breeds! Our breeding dogs have their hips and elbows screened, have shown no signs of seizures, and prove their working abilities through training and titling. Puppies are socialized with people and dogs, vaccinated, dewormed, and begin training and drive building. We imprint on tracking (scent pads and trenched straight tracks), as well as foundation obedience and bitework. At weaning, puppies begin to do easy exercises for the food. This helps build much stronger food drive than free feeding or bowl feeding. They are also exposed a variety of sights, sounds, and surfaces to provide them with a good foundation on which you can build. We are a registered breeding kennel with the City of Ottawa.